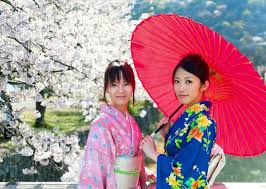 Japanese students and recent graduates looking to work and study abroad will need their degrees, diplomas, or certificates earned in Japan to be recognized overseas.  The Certificate Section of the Foreign Ministry's Consular and Migration Division handles certification of these types of documents.
In Japan, there are two types of certification for a document: a koin, which is an official stamp, and an Apostille, which is an official addendum.
A koin is available for degrees, diplomas, and certificates from any educational institution, private or government-funded, from primary school through university.
An Apostille, however, can only be obtained for degrees, diplomas, and certifications received from government-operated schools and universities.  The upside is that you do not have to bring these documents to the Japanese Embassy, but it is important to note that the documents will only be recognized by countries that are members of the Hague Convention.
In order to have your documents certified by koin or apostille, you need to provide the original document containing the stamp of the school or principal.  For an Apostille you will also need to produce a copy of the document.
If you are unable to appear at the Foreign Ministry in person, you may send a self-addressed, stamped envelope, in addition to a letter explaining that you need an application form to validate your degree, certification, or diploma.
When you receive the application form, complete and return it to the ministry with the appropriate documents and copies, as well as a self-addressed, stamp envelope. It will usually take a week for the certified document to be returned to you.