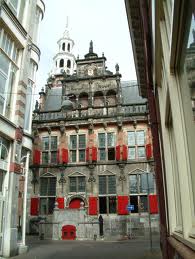 The Hague Conference on Private International Law is partnering with the National Notary Association (NNA) to introduce the Electronic Apostille Pilot Program (e-APP).  The program is intended as a solution to reduce document fraud and business costs by streamlining business and fortifying security.
Apostilles are used all over the world for a variety of documents, including powers of attorney, contracts, and international adoptions. The apostille provides a "seal of approval" from the issuing country that all participating members can trust as accurate and authentic.
The e-APP offers a standardized, secure format for authenticating documents and relies on a paperless process. More than 90 states are currently participating in the e-APP program. The United States alone issues about 1,000,000 apostilles each year and is expected to do so with even more speed and security thanks to the e-APP.
The e-APP will save US residents both time and money by reducing the number of documents that are rejected by foreign countries, simplifying the process of using documents overseas.