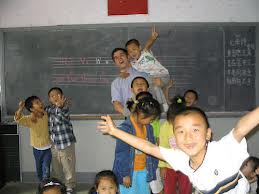 Many recent college graduates are finding employment overseas teaching English.  There is a strong demand, particularly among Asian countries, for English-speaking foreigners to teach English to students wanting to sharpen their English-language skills.  Many companies and families hire students on a contract basis.  However, the screening process can be lengthy involving various agencies of the applicant's home and host countries.
If you are teaching English abroad, after you have obtained your background check from the Department of Justice, you will need to have it notarized.  Then, you will need an apostille for both your background check and your diploma.
Atlanta Notaries will notarize your diploma and background check; just bring us a copy of the documents as well as the originals.  We will notarize your paperwork quickly and efficiently so that you can get it apostilled.
Atlanta Apostille will obtain the apostille for your documents so you can begin life abroad. Call us today at 404-323-4211 to set up an appointment.