1. What is an apostille?
In 1981, the United States joined the Hague Convention. The Hague Convention (or Apostille Convention) abolished the Requirement of Legalization for Foreign Public Documents. The purpose of the convention is to simplify certification of public documents to be used in other countries that have joined the convention. As a result, when a document is apostilled, no certification is required from an embassy, a consulate, the U.S. Department of State, or the Authentications Office.
An apostille verifies the signature and seal of a document's issuing public official or notary. It is not valid anywhere in the United States or its territories. It is a one-sheet document bearing the state seal of Georgia that is attached to the document to be verified. It does not verify the actual content of the document.
2. What other information do I need to know about the documents which we can apostille or authenticate?
Vital Records Issued in Georgia, Court Documents, and Corporation Division Documents. These must be official certified copies bearing the seal and signature of the state or county official who issued them. These documents include:

Birth certificates
Death certificates
Divorce decrees
Marriage certificates
Documents filed with the Georgia County Clerk of Superior Court
Court documents
Certified copies of corporate documents on file with the Georgia Secretary of State Corporations Division

Documents that were properly notarized in Georgia.
3. What documents can we not apostille or authenticate?
Photocopies of documents. Unless a Georgia notary has certified it as a copy of the original document.
Documents issued in a foreign country. You should contact that country for assistance.
Documents going to countries, customers or corporations that fall under the Office of Foreign Assets Control (OFAC) Sanctions Program.
Documents that will be used in the United States or its territories. Documents to be sent to foreign embassies or consulates within the U.S. are considered international documents going to a foreign country.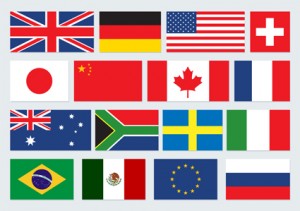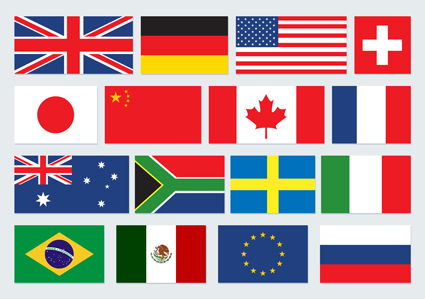 4. What if my document's destination country is not listed on your website?
If the country is not listed, it is not a member of the Hague Convention. We can still verify the document by getting an authentication certification for you from the appropriate state department.  See the Non-Hague country list.
5. Can you get a Georgia apostille for my out-of-state document?
No, because each state is responsible for authenticating the documents it issues.  BUT, we provide services to obtain an out-of-state apostille or authentication certificate for you from all 50 states.
6. Under what conditions would I need my diploma apostilled or authenticated?
If you will be employed in a foreign country or if you are returning home to a country outside the U.S. in the near future, you may need either apostille or Great Seal authentication for your official transcript or diploma.  Most countries require your diploma, not your transcript, but be sure to verify which one is required.  It is important that you acquire the necessary documentation prior to leaving the state of Georgia, as the process will be challenging if you are not here.  You may, however, have a friend or relative in Georgia assist you with the process if you are not physically in the state.  If this is the case, be sure to provide them with a signed letter from you authorizing them to do so.  We will work with you to accommodate your situation.
7. What do I need to do after acquiring my document for authentication? 
You must have your document notarized by a Georgia notary who will sign, date, and seal the document with an original signature and seal.  You must then obtain a certification letter that we will handle for you–it is best that you consult with us about the notarization of your document ahead of time to avoid a delay and additional costs in retrieving the certification letter.
8. How do I obtain an Apostille or Authentication for a Birth, Death, or Marriage Certificate?
Only birth, death, and marriage certificates issued in the state of Georgia can be apostilled and authenticated in Georgia. We, however, can accept out-of-state documents and arrange to have those documents apostilled or authenticated in those states.  We accept original or certified copies of documents issued by a state department for apostilles and authentications.
Please contact the Vital Record Services of the Georgia Department of Community Health for a certified copy of a death certificate, birth certificate, or marriage license.  The County Probate court, in the county in which the marriage was recorded, can also issue a marriage certificate.  The County Probate Court can also issue birth certificates.  These documents do not need to be notarized.
9. If my document is in a foreign language, do I need to have it translated before getting an apostille?
No, it doesn't matter what language the document is in for the document to apostilled or authenticated.  However, you will need to confirm with the receiving country whether it wants the apostille or authentication certificate on the English or native-language version.
10. Can you apostille my birth certificate, death certificate, marriage certificate, or divorce decree?
Yes, the apostille process compares the document's issuing public official's signature to signatures on file with the state. If the document is old, they may not have the signature on file.   You may need to get a new certified copy of the document if it was issued before 2000.
11. Does an apostille  or authentication verify the contents of the document?
No. It only authenticates the signature and seal of the issuing public official or notary public.
12. What does an apostille or authentication stamp look like?
It is a single sheet of paper in a specific internationally agreed-upon format that contains distinct information. The apostille or Great Seal authentication certificate will be attached to your document.
13. Do you provide translation services?
Yes.